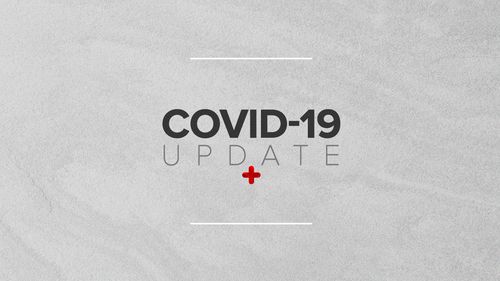 The staff and our safety team have been working hard to come up with a plan to restart our ministries in a safe and responsible way. This has not been an easy task. Our goal is to have as few restrictions as possible, while at the same time having measures in place that reduce the spread of illness and ease the minds of those who are concerned about contracting Covid-19. In formulating our plans, we have followed the guidelines given by the Governor along with input we have received from other ministries, daycares, and business organizations. With that in mind, here is our current plan to restart our ministries:

1. Nursery during the morning worship service (Babies-PreK) will resume May 24. In accordance with daycare guidelines by the state, anyone who enters the nursery area hallways (workers, parents, children) will have their temperature checked. Parents will certify that their children are not sick and have not been exposed to Covid-19 in the last fourteen days.

2. Sunday School will resume June 7. In accordance with the state guidelines for day camps, parents of children kindergarten-6th grade will certify that their children are not sick and have not been exposed to Covid-19 in the last fourteen days. Classes of all ages are asked to be respectful of others and maintain good social distancing practices. NO OPEN FOOD IS ALLOWED IN ANY CLASS. (Yup, that means no open boxes of donuts ☹). Prepackaged snack cakes, drinks, individual bags of chips, etc. are fine.

3. Wednesday night activities will resume June 10. This includes children, youth, and all adult activities. Those with children will follow the same guidelines as for Sunday School.

4. In keeping with the Governor's relaxing of some restrictions, we will no longer mandate that our safety and welcome teams wear gloves and masks. They will continue to distribute hand sanitizer and will encourage social distancing. Every other row will continue to be marked off in the sanctuary, and families are strongly encouraged to sit together. We will continue to have a section designated for at-risk individuals, and we will continue to provide a livestream of the service for those who are uncomfortable in attending.

In all of this we ask that you make Philippians 2:3 your guiding principle, "Consider others better than yourselves." While we all have differing views on the current state of our world and the regulations imposed on us, it is more important to remember what binds us together and that is the love of Christ. If we strive to make this happen and are respectful of the needs and feelings of each other, then we can get back to the business of reaching and serving this community for Christ. Know the staff loves you, and we are here for you if you need anything. Please don't hesitate to contact us if you have any questions.